Satisfying and gruesome, Frightmare City does not go light on the scares. In the same vein as Creepshow and Tales from the Crypt, AC Turner brings us well-written, bone chilling tales of terror that flow from one to the next with a clear cohesiveness.
Frightmare City is an impressively polished indie comic series worth binging.
Five stars for Frightmare City!

Melissa Hannon
Reviewer: Horror Geek Life

Great, well paced stories - there's relationship drama, criminal misdeeds, and teenage hijinks, all with a sinister spin. Frightmare City has serious potential and I can't wait to see more. And trust me when I say February's issue is going to blow you away!
9 out of 10 for Frightmare city!

Clare Hemsworth
Reviewer: FANdemonium Network

AC Turner brings brutal, beautiful bites of horror to life with this wildly imaginative new series!
Five Stars for Frightmare City!

Will Blosser
Reviewer: Home Grown Horror

Unique stories, twists and turns, and downright creepy art, which I absolutely adore. Frightmare City is awesome - definitely check it out!

Angel Young
Reviewer: Wandering Nerd Girl

AC Turner has written a taut contemporary thriller with enough twists and turns to keep any audience on the edge of their seats.

Ron Foley MacDonald
Programmer: Atlantic Film Festival

I just binge read Frightmare City and wish there was more! AC Turner's vision of New York City riddled with sex, violence, and crime is so up my alley it HURTS! Each story ends with a burst of spooky violence that I definitely recommend for some fast and fun horror!
Cidnya Silva
Reviewer: Cidnya Reads

Awesome stuff - I'm really digging it! The writing and illustrations are amazing. I'm a big fan! Go check out Frightmare City everyone - they've got my seal of approval.
Daryl Marston
TV Host: A&E Ghost Hunters

These comics are great little jolts of horror and I'm hooked! If you're in need of a getaway - take a trip to Frightmare City!

DIE!mond
Reviewer: Biblioculus
Great writing! AC Turner superbly uses interconnected themes to tell a story that will resonate with its audience long after the credits have rolled.

Katie Ingram
Reviewer: Halifax Magazine
Frightmare City is just the right combination of entertainment - a little horror - a little humour. Intriguing stories well told with beautiful artwork. I'm blown away. Highly recommended!
Shannon Sylvia
TV Host: My Horror Story, Paranormal State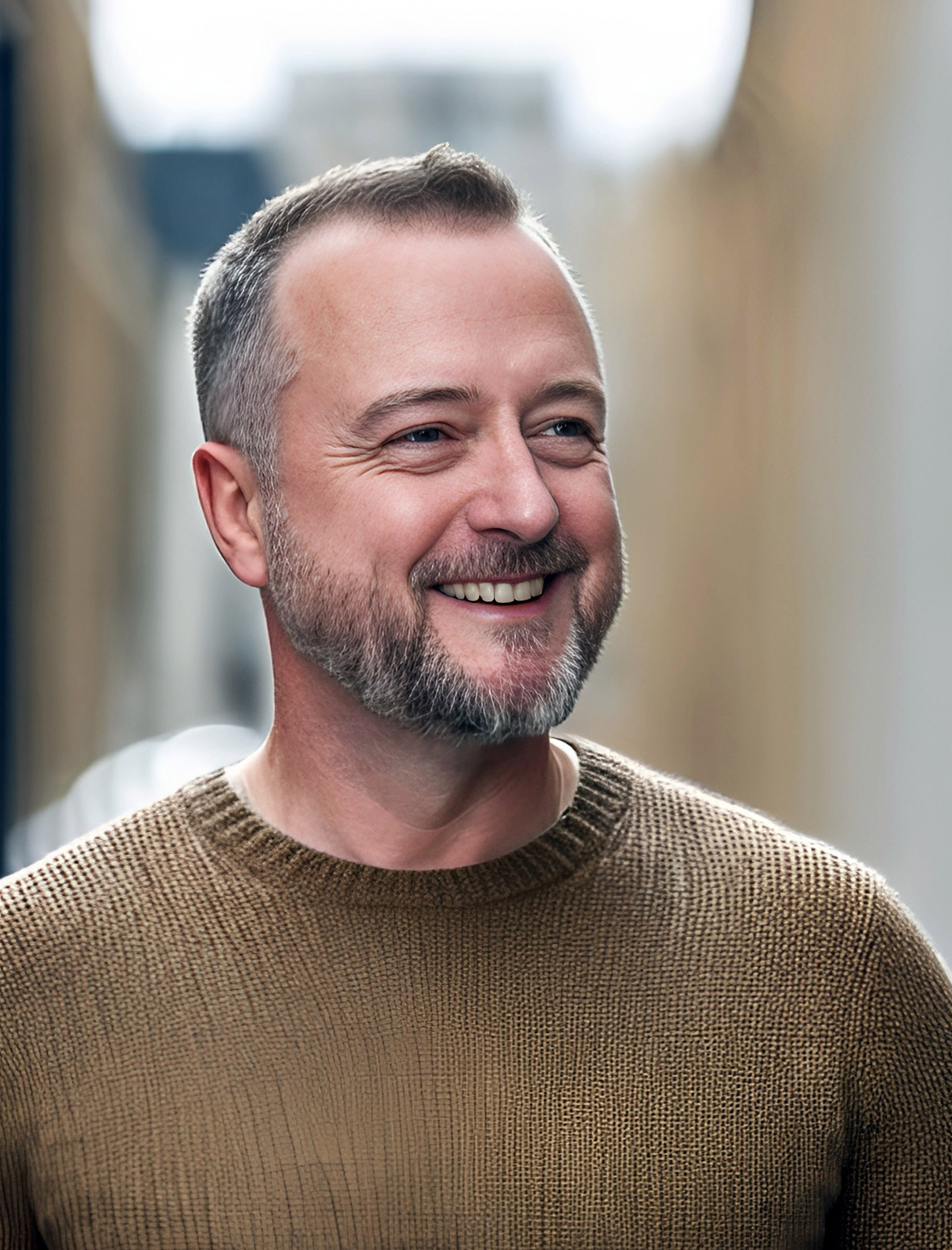 AC Turner

A skills collector by nature, AC TURNER has climbed Mount Fuji, panned for gold, swum with sharks and performed random acts of kindness. He has been a pilot, a college lecturer and an award-winning writer and filmmaker.
After his films received accolades at festivals around the world, AC turned his creative lens to other forms of storytelling, including comic books and short stories. "Session 1031", his chilling short story about a hearing impaired contract killer rose to #1 on Amazon's Horror Fiction List and his crime/horror comic book series "Frightmare City" won Best Webcomic at the Sequential Independent Comic Book Awards.